Rebel Wilson, the famous actress of "Pitch Perfect", has chosen the month of Pride to come out on social media, with a simple love phrase for her partner Ramona Agruma. In this article, we tell you about the announcement with the rainbow and their not-so-secret relationship.
You know, when we are in love it is difficult to hide it: we can't wait to share all the best moments with our partner on social networks. Even among the stars there is that she can't resist and publishes romantic shots: among these, the actress Rebel Wilsonwho is keen not only to show his sweetheart to the world but also to announce, consequently, his own coming out.
Video of Benedetta Pellegrini
The latest News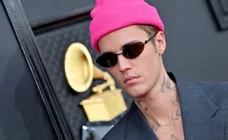 Coming out on social media
Rebel Wilson, the Australian screenwriter and comedian who became famous for her character in the film saga "Pitch Perfect" surprised everyone with an Instagram post accompanied by rainbow emoticons and heart.
Below the photo that portrays her with Ramona Agruma (fashion designer and owner of the fashion brand LEMON VE LIMON) in fact, Wilson wrote: "I thought I was looking for my Disney prince … but maybe what I always needed, in reality, was a Disney princess ". It is precisely during the month of June, the Pride Month dedicated to the pride of the LGBTQ + community, that the actress reveals her relationship to the world and, at the same time, comes out with the hashtag #loveislove.
The "hidden" relationship
A coming out of which, however, we should not be surprised. Indeed, Rebel Wilson never denied or stated anything other than what he was showing. And, in fact, in the last social occasions she has presented herself several times with Ramona: ai Vanity Fair Oscars in March, for example, but also at an event in Operation Smile held in April.
Also, even before the official statement, Wilson's social media channel featured photos of the two of them together, which everyone believed to be friends. As in all the best Sapphic relationships, in short; and it is also for this reason that we appreciate the nonchalance of the announcement of the actress, who comes out without fanfare. Love is love, what's strange?
NEWS
LETTER
advice, news, curiosities and much more!
Pride month
However, we also know how much it is for many today hard find the strength to "get out of the closet" and tell about oneself sincerely; the Pride it also serves to shed light on this. But there is no right or wrong method to talk about one's sexuality and identity; we only know that coming out (which are very different from outingAnd we will explain the difference here) of the stars can serve to give the force which is lacking to those who want to shout their being to the world, who no longer want to hide.
Here, then, is the other reason why we particularly like Wilson's social announcement. The fact, then, that she and Ramona are a couple beautifulit's just a bonus.
We wish to give thanks to the writer of this write-up for this outstanding web content

Rebel Wilson comes out showing his partner


Discover our social media accounts as well as other pages that are related to them.https://prress.com/related-pages/