We spoke to the creators of Forever Ago to find out more than the short trailer hinted at.
L'Annapurna Showcase this year did not count titles capable of leaving its fanbase open-mouthed, yet what presented was once again able to demonstrate the willingness of the well-known independent publisher to cultivate talent, focusing on partnerships with development teams rich in artists and supporting small groups of programmers eager to carry out projects normally ignored by the majors due to their peculiarities.
THE Third Shifta team composed of two young German developers, are undeniably part of the second set, and Annapurna has decided to support them in the creation of a video game called Forever Ago, which since the presentation video seemed to be the least commercial conceivable in the panorama.
It is in fact a mainly narrative adventure, in which the protagonist, Alfred, decides to travel after an unspecified tragic event. And the beauty is that there doesn't seem to be any forcing, strange mystical elements or pressures to make things more exciting and action-packed … Forever Ago focuses only on the "journey", on the personalities Alfred meets, and on the places he visits. , all inspired by the nature and landscapes of North America.
In short, we are talking about a title that has all the credentials to become a small cult among those who love meditative and quiet experiences, given that looking at the gameplay presented the curious characteristics to investigate are certainly not lacking. We have tried to clarify some of our doubts in a brief interview with Forever Ago developers and, although they did not want to reveal many of the secrets of their work, some interesting information has sprung up. Here's what we know.
In camper and in company
Alfred is a lively old man, but not so fit that he can roam miles and miles on foot. His journey will therefore be mainly aboard a camper, and will cover various locations that are very different from each other. The Third Shift have also confirmed that there will be no "driving" sections and the camper will be active mainly during the intermission scenes between one phase and another. Apparently the intention is to make the vehicle customizable in some way (although they have not gone into details in this sense), without making it really central to the mechanics. Ah, while we are talking about places that can be visited, the setting of Forever Ago will be based on American landscapes, but not closely linked to real places.
The maps they are mostly invented, and only partially structured inspired by real locations; it also seems that variety will not be lacking, since in the trailer you can see both desolate expanses worthy of the Nevada desert, and wooded areas rich in vegetation.
As mentioned, however, Alfred will not be alone during his wanderings. The game will boast a rather colorful cast of characters and a discrete environmental interactivity, mainly dedicated to the collection of information about the places and the people who live there. Alfred's companions will not be only human: in fact, we can clearly see the protagonist accompanied by a dog in a couple of scenes and screenshots. When we asked the developers for clarification, they did not unbutton themselves on the role of the furry four-legged, but they confirmed that it is a stray that our alter ego meets during the adventure, and that it will undoubtedly have a significant role during the journey.
The willingness to change the pace and gameplay of the campaign at times has also been confirmed. One wooded section is clearly at night, and sees Alfred struggling with bad weather, as well as being generally more tense than the others. Now, certainly don't expect survival phases during this virtual outing, but we think it will be interesting to evaluate how the structure can change from chapter to chapter.
Photos and memories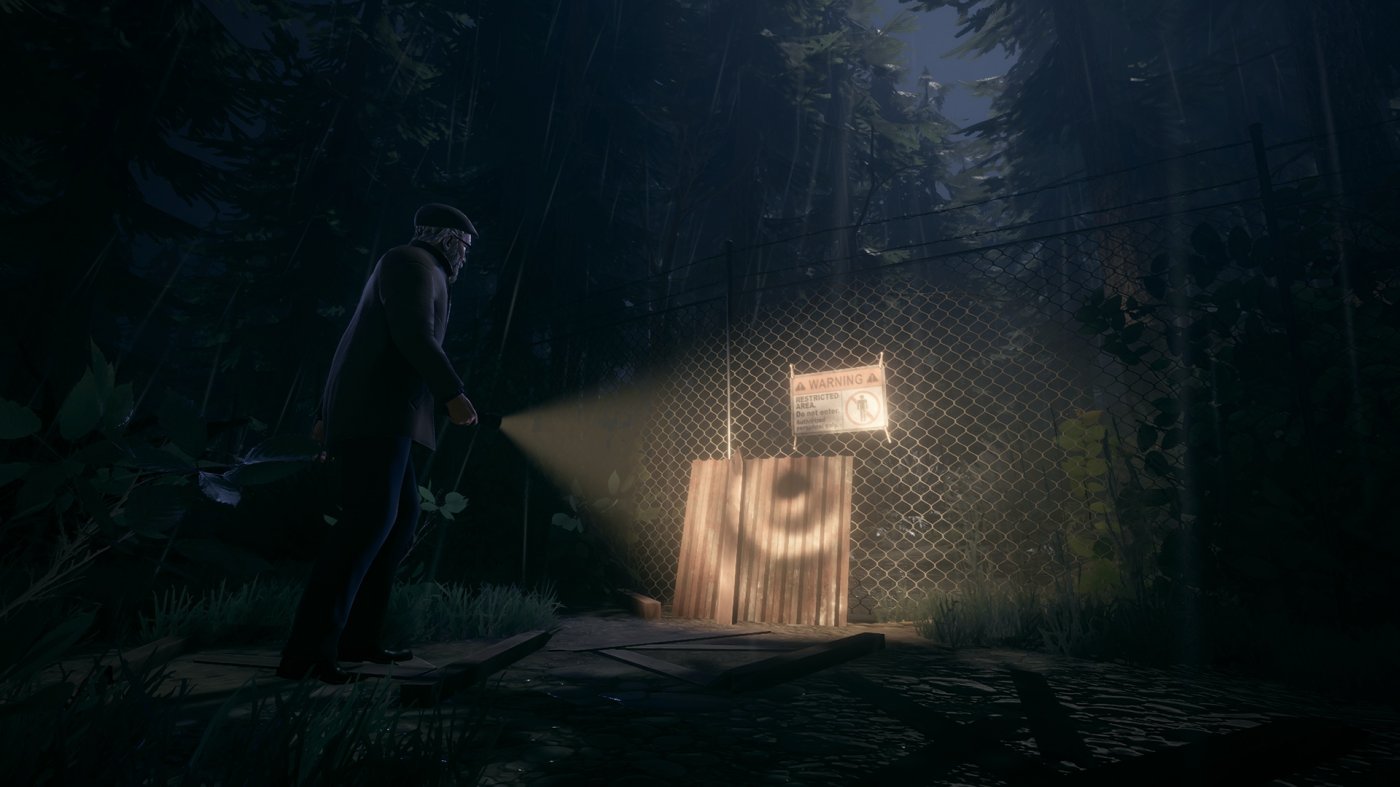 Much of the experience seems to be related to photography. It is clear that the developers are passionate about vintage cameras, and in Forever Ago Alfred seems to have one that he practically never separates from. The photos taken are used to document the journey, and are apparently included in a rather important album / diary for the progression. Curiously, there should also be some small environmental puzzles related to photography, confirming how Alfred's passion for landscapes is not a simple side dish for exploration.
Speaking of the latter, the maps shouldn't be particularly extensive. The experience will be mostly linear and guided, with locations larger than others, but never really "open" and open maps. What we have seen, even with these limitations, is still quite impressive when you consider that the game is programmed by only two people in Unity.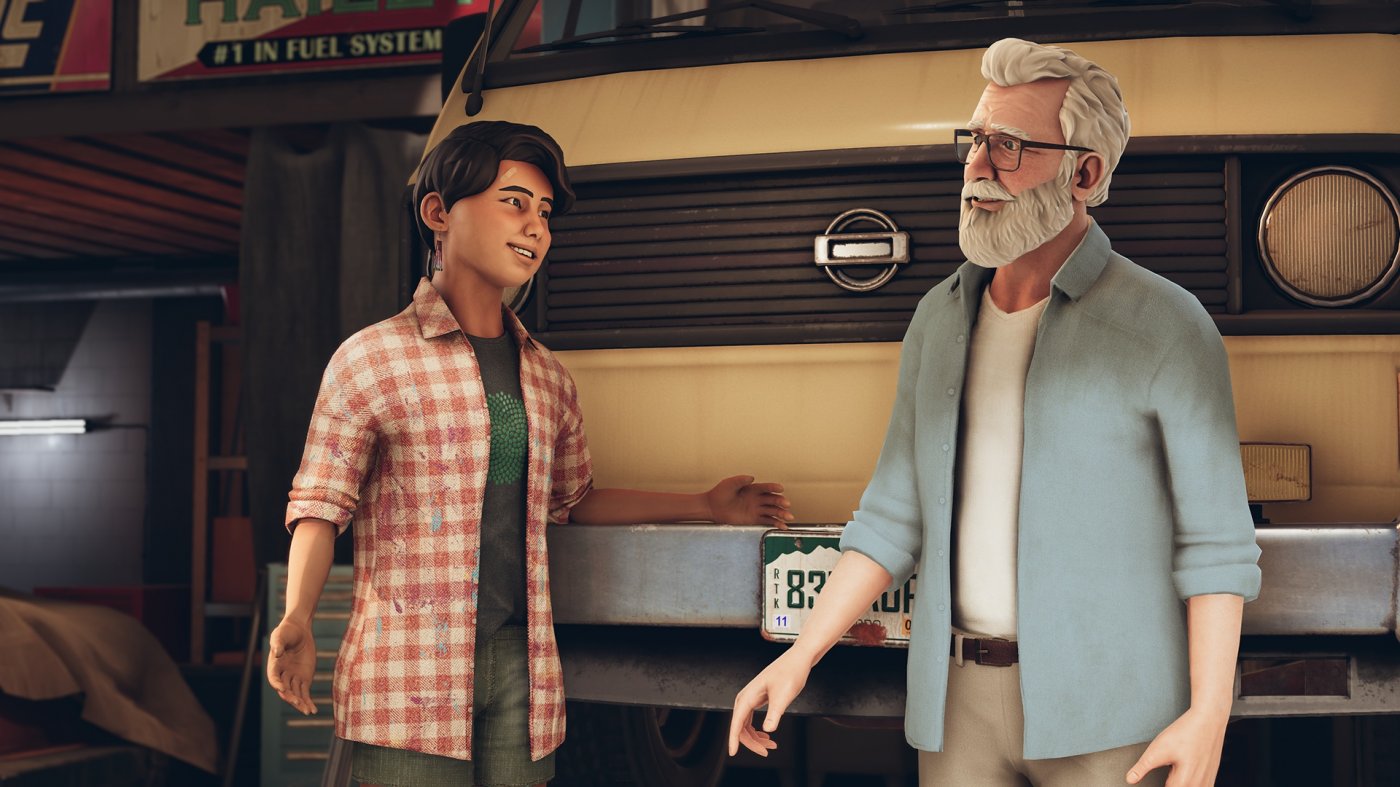 And the expected arrival date? Well, still got to say it. Third Shift have told us they are hard at work on the project and are progressing quite well, however they are not yet able to make an accurate prediction. It will therefore take us a long time to believe before we take on the role of the good Alfred and his white beard. Never mind, the confidence in Annapurna is total, and who knows if this title too turns out to be a small indie pearl.
We would like to give thanks to the writer of this short article for this outstanding web content

Forever Ago: We spoke to the developers of this new atmospheric game


Take a look at our social media accounts and also other pages related to themhttps://prress.com/related-pages/